The second article in the Catalyst Catastrophes series sheds light on a $25k proposal to create "cyber nations".
CASE#2: International Cyber Genesis
The first article in the Catalyst Catastrophes series was about Ada's Place, a project that made false claims in reporting documents. The second case is closely related.
The International Cyber Genesis proposal in Cardano's Project Catalyst Fund 9 was submitted by Immortaltype, the man behind Ada's Place, on behalf his father, James Carleton. They want $25k to launch a pre-made website for classified ads
In this video, James Carleton explains that the code for the project is almost complete, as he has been working on it for three years. The goal, he says, is to create Cyber Nations with Cyber Real Estate.
A site for classified ads, but with extra Cyber
Carleton senior goes on to explain by Cyber Real Estate, he means websites. On these sites, he wants to allow owners of subdomains to transact with each other. So far so good. A website where users can do transactions using cryptocurrency sounds like a reasonable proposal.
But he goes on to explain that the "transactions" would be in the form of classified ads for goods and services. Users would make an advert, post it, and then a potential buyer would pay them however they wanted, outside of the the website. This could be in cash, or using cryptocurrency via a wallet-to-wallet transfer.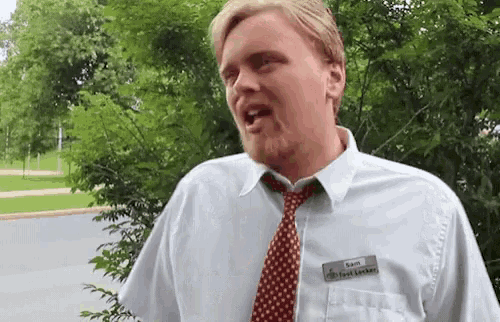 The "parcels" mentioned in the proposal seem to be the subdomains. How these will be sold, or why anyone would want to own them is not specified. Nor is what this has to do with the so-called Great Migration to Cardano from Ethereum, which is the Catalyst Challenge theme.
A trip back to the 90s
A link to the this Web3 metaverse is provided on the proposal's Ideascale page.  Click it at your peril, though, as the site is not HTTPS. Here are some screenshots for the faint-hearted:
And if you are left wondering why this Catalyst proposal needs $25k for a website that is already finished, the proposal includes a budget specification.
Where did tokens come from? No tokens are mentioned in the proposal. And what is this ICO? In the end, there are more questions than answers here. But one thing is clear. Based on the website and the vague promises in the proposal, it is very unlikely this project will bring value or users to the Cardano ecosystem.
 You can do something about this – Vote in Catalyst!
If this project seems frivolous to you, don't just go and rant on Twitter. Catalyst is us, the Cardano Community.
Vote on Fund 9 right now! Voting ends on Monday 19 September 2022 at 3 PM UTC! Or register to vote for Fund 10 if you are too late to register for Fund 9.
If you think this is FUD, here is my response. Independent journalism is fundamental to any democratic system. Catalyst is in desperate need of curious, persistent, and independent investigators, who want the Experiment to succeed. Accountability is needed.
If you find any more sus projects in the Catalyst Catacombs and the Maze of Incessant Google docs, you are welcome to send me a message below.
If you like this article, you can send a tip to:
Donate here if you want. I will use the money to buy eggs etc.
addr1qx0tvf2yvzplc49wnnz453x9m6md4haum3qmdckrz8xv337jee2h5f7zhykyjfsfth0095zu8zxkamgp8qmluhjrtsgqfarglj
But you don't have to. I will keep writing either way.